When no license means no job
By Laurie McFalls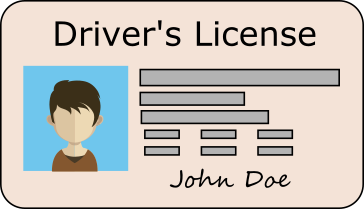 My client Mr. Smith (not his real name) worked as a maintenance man for an apartment complex. At some point during the course of his employment, Mr. Smith's driver's license expired and he couldn't afford to renew it. He hardly thought it would affect his job because the lack of a license was in no way interfering with his work. Mr. Smith's neighbor was giving him a ride every day and he was not required to operate a vehicle during the workday. Sadly for Mr. Smith, he tuned out to be wrong about the impact of not having a license: one day his supervisor announced in an employee staff meeting that all employees had to have a license as a condition of continued employment, regardless of whether or not their duties meant they had to drive during the day.
While Alabama law gives employers broad discretion to fire employees, the same laws provide unemployment compensation for many workers. After Mr. Smith lost his initial determination of benefits, LSA took over the representation. I argued during the appeal process that Mr. Smith's lack of a license, on a job he was already working and that didn't require driving, was not one of the legal factors that should prevent him from getting unemployment benefits.
We won the appeal and it has made a real difference for Mr. Smith. While he has secured other employment as a maintenance man at a different complex, the loss of a job had put him behind on his rent and in danger of eviction. He can now use the back benefits he was lawfully entitled to in order to say afloat and keep a roof over his head. He has a fresh start.
We hear so much about how a lack of a driver's license can cost individuals their right to vote. I saw firsthand in this case how a lack of a license can be a bar to working. I am proud that LSA could take a stand for Mr. Smith.