What The IRS Refund Delay Means To You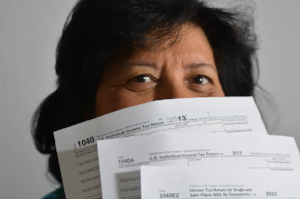 The IRS has announced that it is delaying federal tax refunds for individuals and couples who claim certain refundable credits during this tax filing season. The returns affected include filers claiming the earned income tax credit and child tax credit, which benefit many low wage working families. Refunds are expected to be delayed until late February. 
You may be seeing television ads and online promotions that many tax return preparation services are offering loans to their customers who anticipate EITC and child tax credit refunds. These are commonly referred to as refund anticipation loans, or RALs. While these loans sound like a way of getting cash quickly, there are some important things you should know. First, many of these loans involve high interest rates and fees. Furthermore, taxpayers are still responsible for repaying the loans even if the refund ends up not being issued, for example if you are audited or your refund is offset by back taxes you still owe.
While the IRS delay is bad news, be wary of a quick fix that could leave you worse off and owing money to a tax company. If you have questions, please contact us here at LSA at 1-866-456-4995.