Tax Tips From LSA's Low Income Tax Clinic
By Tim Kingston and Maceo Kirkland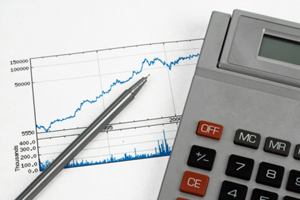 Now that it's tax season, there are a number of things all taxpayers need to know. On the filing side, make sure you're claiming all of the deductions and credits that you are entitled to.  One of the most important is the Earned Income Tax Credit (EITC), probably the most enduring and impactful anti-poverty program enacted in the last 35 years: it allows working persons to obtain a refundable credit based on the size of their family.  If properly claimed, it can return thousands of dollars to working families and individuals.  However, claiming the EITC can be complicated.  LSA recommends that you go to a VITA (Volunteer Income Tax Assistance) site or a reputable tax preparer to obtain assistance in claiming the credit.
If a taxpayer can't pay his/her taxes due to their economic circumstances, there are several options available. A taxpayer can argue that unpaid taxes are completely uncollectible because the taxpayer lacks the income or assets to pay them, or an "offer in compromise" can be made, where the taxpayer pays only the portion of the back taxes that can be reasonably paid after necessary living expenses ae accounted for.  The Low Income Tax Clinic (LITC) of LSA has helped many taxpayers achieve either uncollectible status or fashion a reasonable offer in compromise.
It is common during tax season to hear ads or promotions for "refund anticipation loans," which allow taxpayers to receive advances from tax preparing companies based on an estimation of their refund.  These "loans" often must be repaid on terms that are not favorable to the borrower and they are still owed even if a refund is delayed or actually doesn't happen. While the idea of an advance can be tempting, it often means that taxpayers end up spending the refund paying the loan and they are worse off than if they waited.
Unfortunately, tax time also means a surge in scams that disproportionately impact low-income taxpayers.  These schemes include criminals stealing people's identities and then filing bogus tax returns seeking fraudulent refunds in other people's names.  If this happens to you, our LITC can help you fix the situation with the IRS.  Another scam involves criminals impersonating IRS agents and calling taxpayers to demand that they pay their taxes over the phone, in an effort to steal a taxpayer's personal information.   Remember, the IRS does not call a taxpayer to demand payment and they do not seek personal information over the phone.  If you get one of these calls, ignore it and contact law enforcement authorities to report the fraud.   
Tax disputes with the IRS can create a lot of anxiety.  The LITC at Legal Services Alabama is committed to helping low-income taxpayers who are dealing with the IRS.LSA has the knowledge, experience and resources to help our clients obtain the best possible results at no cost.  LSA can be contacted either on-line at: legalservicesalabama.org, or through our call center at (866) 456-4995, or EN ESPAÑOL (888) 835-3505.
Tim Kingston and Maceo Kirkland run the Low Income Tax Clinic at LSA.