Shouldn't Banks Have To Follow Mortgage Agreements Too?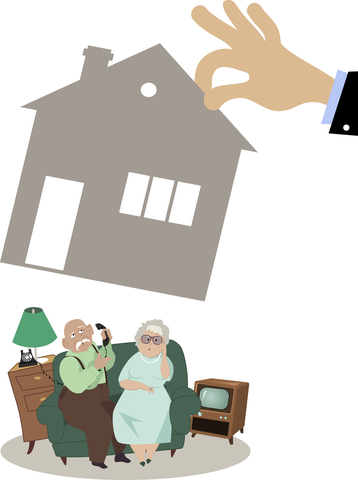 By Joseph Abrams
When a mortgage company tries to conduct a foreclosure, should it have to follow the actual terms contained in the mortgage agreement? That is the issue in an amicus brief Legal Services of Alabama recently filed with the Alabama Supreme Court. It's an important question for many Alabama families facing foreclosure.
This case involves a family whose house was financed by Wells Fargo. When this family defaulted on their mortgage payments in 2012, Wells Fargo took advantage of what is referred to as an "acceleration clause". Under an acceleration clause, if a borrower defaults, the lender can demand the payment of the entire unpaid principal immediately; if the borrower can't come up with the money, the lender can proceed to a foreclosure sale. However, the mortgage agreement specifically states that borrowers must be informed of their full legal rights in the event the lender tries to invoke an acceleration clause. In our situation, while Wells Fargo did send out notices to the family that they were invoking the acceleration clause, these notices did not contain an accurate explanation of the legal rights that were available to the family to contest the acceleration. (In fact, to make things even worse, the notice arguably misstated those rights and when the family could assert them.)
At trial, the court ruled in Well Fargo's favor. The Court of Civil Appeals agreed, determining that Wells Fargo's notices had "substantially complied" with the mortgage.   
LSA has filed our amicus brief siding with the family. We are urging the Alabama Supreme Court to adopt the standard that "strict compliance" with the terms and notice provisions of a mortgage agreement are necessary for the acceleration and any foreclosure sale that results from it to be valid.
In some states, borrowers have to go to court first to even get permission to sell a foreclosed home away from a homeowner. While Alabama does not go that far, we think it is a fundamental legal principle that banks or mortgage lenders have to follow the procedures laid out in the very mortgage they are trying to enforce, so that homeowners are informed and can exercise their own rights.  Most states with laws like Alabama agree and have adopted a "strict compliance" rule. LSA is arguing that such a standard is the right one for Alabama too: yes, "strict compliance" makes a borrower have to do more before taking someone's home, but it also supports the idea that a contract means what it says, not just for the borrower but the lending company too.    
Foreclosures don't just devastate families and their credit, they ruin the values of the homes around them. They make whole communities poorer. So, LSA remains committed to fighting for a more fair foreclosure process in our courts.
Joseph Abrams works in our Tuscaloosa office and is a member of our new High Impact Litigation unit.