Montgomery Native finds 'calling' at LSA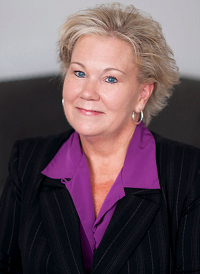 LSA welcomed Lee Jordan, Elder Law Staff Attorney, to the Montgomery Regional Office on Sept. 4. A graduate of the Thomas Goode Jones School of Law, Jordan has been in private practice for the past 18 years, with extensive legal experience in criminal, juvenile, probate and family law.
Jordan, a Montgomery native, believes law is a personal "calling."
"I ultimately think I was called to the practice of law," Jordan said. "I've always had a sensitivity and heart for justice … also for those who are powerless. That comes from me being a single mom for many years – I know how that felt. I wanted to be able to be a voice for those who are either intimidated or don't have access. This position is the logical next step for me. Our Seniors need to be a priority in this society."
As an Advocate, Jordan states she needs meaningful and fulfilling work, and the Elder Law position is certainly that.
"Our older generation is not very inclined to ask questions, and they just go with whatever authority says," she said. "Without an advocate, they are left very vulnerable."
Jordan believes her extensive legal experience will be an asset to LSA as a whole.
"I have a lot of enthusiasm for this job in particular," Jordan stated. "I am very excited to learn and become well-versed in Elder Law. As a young attorney it took considerable time to become comfortable as a legal advocate. Now I believe that I bring that 'seasoned attorney experience' to the table."
Employed by an aging grant with the Central Alabama Aging Consortium (CAAC), Jordan said she looks forward to a future with LSA.
"I am looking forward to becoming an expert in Elder Law," she said. "I see myself retiring from this position."
Jordan also earned a bachelor's degree in Justice & Public Safety from Auburn University Montgomery (AUM), worked as an Advocate for the Alabama Crime Victims Compensation Commission, and as Administrator for the largest criminal docket in the state under the Honorable Joseph D. Phelps of Montgomery.
When not practicing, she enjoys boating, Alabama football, and spending time with family and friends.