May 2018 Advocate of the Month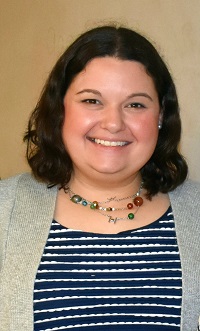 Our May 2018 Advocate of the Month is Holly Ray. Holly joined LSA in 2008. Holly specializes in foreclosure prevention, eviction defense, and bankruptcy. A graduate of Faulkner University's Jones School of Law (2007), Holly worked as an AmeriCorps volunteer for LSA before formally joining the program. Holly began her LSA career with the Call Center in Montgomery before moving to Huntsville as a Staff Attorney in 2009. Holly became the Housing Lead Attorney in 2013 before becoming the Managing Attorney in Huntsville in 2016. Since starting at LSA, Holly has proved herself to be a great asset to the program and her clients. In May, Holly proved this once again by helping a large number of people with a wide variety of problems.
In one case, Holly helped an elderly man facing homelessness after his home was foreclosed. Holly appeared in court and defended the man's right to stay in the home for six months. This provided the client time to work out an arrangement with his neighbor to redeem the home. The client will now retain the right to live in the house for the rest of his life.
In May, Holly was also able to help a domestic violence survivor who had reestablished her life to complete her family though adoption. The client had returned to Holly because Holly helped her escape a dangerous relationship in the past. Holly helped the client's child be adopted by her new stepfather.
One person Holly helped was a client whose power had been turned off by the client's landlord. Holly contacted the landlord's attorney to explain that the landlord's claim that the tenant "abandoned" her home, was completely bogus. Holly got the client's power, and her dignity, restored.
Holly also helped five people to protect their income from garnishments. Through Holly's work, these individuals were able to continue paying their rent, mortgages, and provide necessities for their families.
This month and every month, we here at LSA are very proud of the work done by Holly and the Huntsville Office. Great work, Holly!
-Michael Forton, Director of Advocacy