March 2017 Advocate of the Month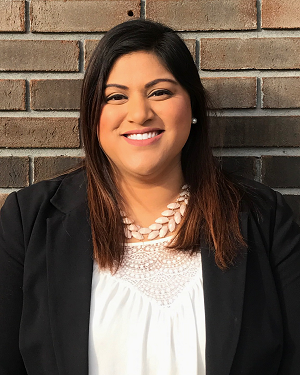 Our Advocate of the Month is Farah Majid. Farah joined LSA in 2012. She is the co-chair of our Consumer/Housing Practice group and is a member of our High Impact Litigation Unit. Farah was our 2014 Advocate of the Year. She is one of our most versatile lawyers and demonstrated how effective she is at getting results on behalf of a number of our clients in March.
One of Farah's cases involved a client who came to us with a full scale financial crisis:  she had been sued by a hospital for approximately $35,000 in medical bills, and was deeply in debt in the aftermath of losing a well-paying professional job.  She was also carrying a half million dollar liability for a mortgage she shared with her ex-husband. She needed breathing room and Farah found her a pathway. For this client, Chapter 7 bankruptcy was the best solution: the hospital's collections lawsuit is headed for dismissal and she can have a fresh start.
Another of Farah's clients was involved in a protracted and nasty divorce fight with her abusive husband. Not only did the abuser shower our client with untrue allegations, he fought every step of the way. Farah was subjected to verbally abusive behavior from this man that a lawyer should never have to tolerate.  After weeks of tension and constant battle, Farah secured a highly favorable outcome for her client: possession of two vehicles and all her personal property; and joint custody of their son. She will be able to move forward with a life free from an abusive husband.
Among her other victories last month, a successful defense of a woman sued for not paying rent in an apartment she was no longer even living in; a judgment on behalf of a senior citizen sued by a debt collection company; a negotiated dismissal of a collections suit that allowed a client to avoid bankruptcy; and in another example of an LSA lawyer fighting an unfair housing authority decision, Farah stopped the eviction of a young woman whose boyfriend was the victim of a shooting by an unknown assailant at the housing complex.
It's hard to imagine a more complete example of what it takes to be a successful LSA lawyer than Farah Majid's last 30 days of work. Her clients are fortunate to have her, and so are we at LSA.