LSA Welcomes New Attorney to the Mobile Regional Office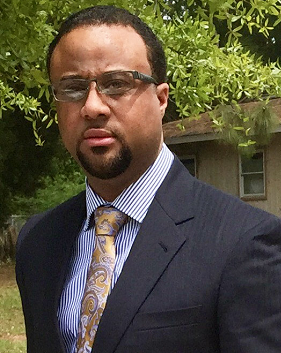 LSA recently welcomed experienced business professional Gregory A. Ramos, Staff Attorney, to its Mobile Regional Office in June. The Mobile native who began with LSA on June 25, strongly believes in the principle of "giving back."
"My family has deep roots in the Mobile area," he said. "My grandfather started a shoe repair business over 50 years ago and it is still in business today. He always had a great sense of civic responsibility and always instilled that in all of us [siblings] growing up. LSA is in line with what I've always wanted to do – help people."
Having earned a J.D. from Southern University Law Center in Baton Rouge, LA, Ramos has a background in criminal defense and probate, and worked as a solo practitioner.
As the eldest of seven, Ramos' desire to "help others" comes naturally.
"I was the first man to graduate from college on my mother's side. And with each milestone – master's degree and law degree, everyone always needs advise about something," Ramos said chuckling. "I grew up in a predominately minority neighborhood, and I can relate to a lot of the challenges a lot of our clients go through. I am able to empathize and understand what they are going through, and I genuinely want to help them."
With experience in retail as well as consumer finance, Ramos believes his relatability – especially to clients, is useful.
"I've had several instances where clients involved in hostile situations would come in [to my office] mad for whatever reason, and then they would hear my last name and say, 'I know your granddad,' and they'd come in and sit and talk to me."
Ramos is optimistic about his future with LSA.
"I want to learn as much as possible and I'm doing that each and every day," Ramos said. "I'm just excited to be helping people – that makes me happy."
Ramos also earned a master's in Public Administration from The University of South Alabama and a bachelor's in Political Science and History from Alabama A&M University. When not practicing, Ramos enjoys reading and cooking out. Ramos' 18-year-old daughter Kayla, will begin her freshman year this fall at The University of Central Florida in Orlando.