LSA Welcomes Madison native to its Birmingham Office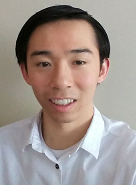 Legal Services Alabama (LSA) welcomed Jonathan Mok, Staff Attorney, to its Birmingham Office in April 2018. A graduate of The University of Alabama School of Law (2017), Mok engages in all general practice areas of LSA.
As an undergraduate, Mok earned a BS in Environmental Science from Brigham Young University (2014) and also gained significant research experience with multiple professors. At the same time, he was involved with the Court Appointed Special Advocates (CASA) program in the Provo, Utah area.
Mok noted: "During undergrad, I was involved in [research] project planning and grant writing, which helped develop critical thinking and writing skills. Also, as a CASA volunteer, I was able to see firsthand, how child custody matters directly affected youth."
In his senior collegiate year, Mok applied to and was accepted into The University of Alabama School of Law, a school close to his hometown of Madison, Alabama. Law school, Mok said, was always the plan. "It was something that I had planned on doing since graduating high school," Mok said. "I felt a technical degree would help differentiate me from standard law school applicants and E.S. and English were both subjects that interested me in high school."
After his first year of law school, Mok clerked with LSA at the Huntsville Office. "I got to know all of the attorneys well in the Huntsville Office during that time [of my clerkship]. I worked with the attorneys in brief drafting and was involved with legal research and writing – it was pretty exciting."
During his clerkship, Mok was able to see the effect wage garnishments have on the working poor. For Mok, it accentuated that the role of an advocate can either greatly help, or hinder, an individual.
"The work that Legal Services was doing had a statewide impact – affecting people's day-to-day lives. Garnishments are taken out from people's paychecks and that has a very immediate effect," Mok said.
Mok hopes to do more work in consumer credit, mortgage modification, bankruptcy, and education related issues in the near future. Mok stated he looks forward to helping to change the lives of Alabama's underserved.
As the middle of three, Mok has an older sister who recently had her first child. In his spare time, Mok also enjoys exercising.