LSA welcomes Accomplished Litigator to the Montgomery office
Legal Services Alabama welcomed Valynda Jerome-Williams, the newest Staff Attorney to its Montgomery office, on Aug. 21. A native of Miami, Williams is a 2016 Thomas Goode Jones School of Law graduate.
With a bachelor's in Criminology and English Literature, as well as a master's in Social Work/Social Policy Administration from Florida State University, Williams has a deep passion for public interest work. Her experience includes assisting domestic violence victims, individuals with serious intellectual impairments, as well as the homeless, elderly, low-income veterans and at-risk youth. Williams believes LSA's mission and core values are similar to her own.
"I believe legal aid should be holistic in nature. LSA allows me the opportunity to render the highest level of holistic legal service to the most vulnerable groups of people," Williams said. "I am passionate about working with at-risk populations, it is truly my life story. I believe in meeting people where they are, being non-judgmental, advocating for the voiceless, and equipping vulnerable groups of people with the tools they need in order to move beyond their present circumstance."
While at Jones School of Law, Williams was named the 2015-2016 Distinguished Public Interest Fellow and inducted into the Jones Public Interest Society, and received the Merit of Pro Bono Achievement Award. Williams also served as Senior Staff Editor of the Faulkner Law Review, and earned academic achievement awards in Constitutional Law, Children's Rights, Advanced Legal Research and Interviewing, Counseling and Negotiation.
Williams believes her cultural and legal experiences will add depth to LSA.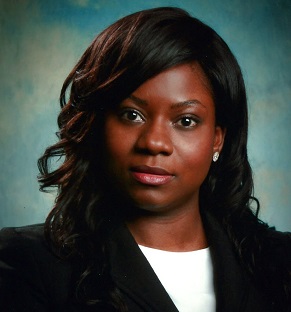 "I can contribute cultural awareness, emotional intelligence, resourcefulness, creativity and diversity in thought to LSA," Williams said, and she hopes to contribute in the areas of family law/domestic violence, consumer protection, wage garnishment, and community outreach among others. "I learned to welcome, admire and appreciate human differences—in thought, culture, education, socioeconomic status and family dynamics … It would be an honor to render all types of legal aid."
Williams stated her future goals are to be an "expert on family law issues" as well as become an "exceptional trial attorney."
When she's not working on a caseload, Williams enjoys writing, dancing, listening to music and helping others.
Williams has participated in the Family Violence Legal Clinic at the One Place Family Justice Center in Montgomery and the Mediation Clinic. Additionally, she has served as: judicial extern for Fifteenth Judicial Circuit Court Judge Calvin L. Williams, law clerk for the Middle District of Alabama Federal Defenders Program, legal intern for the Montgomery County Public Defender's Office, 3L student representative board member for the Montgomery County Bar Foundation Volunteer Lawyers Program, and volunteer with VOICES for Alabama Children. Immediately prior to joining Legal Services Alabama, Williams also served as the civil judicial law clerk for Thirteenth Judicial Circuit Court Judge Michael A. Youngpeter, and a paralegal studies contract instructor for the University of South Alabama. Licensed to practice law in Alabama, Williams is also an Alabama licensed independent clinical social worker and private independent practitioner.