LSA Fights a Homeowners Association at war with its Residents. We Won.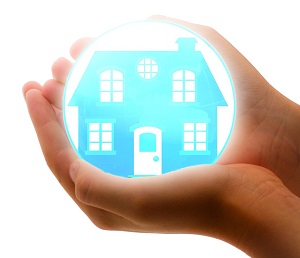 By Holly Ray
Homeownership is The American Dream, and for many people, that dream comes along with a membership in their neighborhood's homeowners' association. But for one group of Madison County residents, HOA membership nearly meant losing their dream, and their home, until Legal Services Alabama intervened.
The Chandler Farms subdivision in the Harvest community in Madison County, doesn't have shared common areas, like a pool or a playground. Its homeowners are still required to pay dues of $75 per year to maintain the landscaping surrounding their community and for community events sponsored by the HOA. However, for several years, homeowners reported that these dues seemed to go to nowhere – volunteers were taking care of the yardwork, the HOA never met, and there were no obvious HOA activities. It's not surprising that many new homeowners never even realized that their HOA existed, and the HOA never actually send reminders or notices about the dues.
Then in 2014, the HOA's treasurer decided to send her neighbors to a collection agency. Suddenly, a year or two of unpaid $75 dues ballooned into a debt of $2,000 or more per family. The collection agency applied thousands of dollars in fees, and amazingly put a lien against the homes of owners that didn't or couldn't pay their inflated demands. Even worse, they sued to foreclose upon the properties! In an unbelievable turn, neighbors tried to rob their fellow neighbors of their homes over dues of $150 or $225. A lawsuit was filed against 31 families to seize their property to pay the HOA debt.
A number of the families contacted LSA's Huntsville office for help. I prepared to sue the collection agency for violations of the Fair Debt Collections Practices Act. I defended the homeowners in the pending foreclosure action by showing that the fees owed were improper, and that the treasurer had no standing to pursue these foreclosure actions for unpaid HOA fees.
 With the threat of a costly lawsuit and a massive public embarrassment hanging over them, the HOA settled and allowed the affected homeowners to pay only the dues owed. The exorbitant and improper fees, which would have devastated these low wage families, were dismissed. The liens were dismissed as well, thirty one families' homes were saved, and the collapsed property values that would have resulted from mass foreclosures were avoided. 
Our Executive Director Artur Davis said, that "I have not seen a case that enrages me more, or that makes me prouder of one of our lawyers, than the Chandler Farms litigation. These families had war declared them by a greedy homeowners association and I am so glad that the right side won."
I am happy to report that Chandler Farms has also installed new leadership and that two of my clients are part of the new team. These hardworking Harvest families can now rest easy, knowing their investment in their home remains intact and their HOA is no longer at war with them.
Holly Ray is the Managing Attorney in our Huntsville Office.