January 2017 Advocate of the Month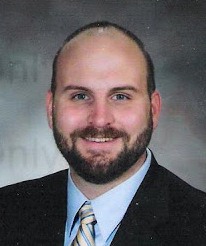 Our Advocate of the Month for January 2017 is Jonathan Bedwell. He has worked in our Birmingham office since December 3, 2012 and participated in our volunteer program before coming on board officially. Jonathan's primary practice area is representing clients who are threatened with foreclosure or eviction but he also handles cases involving consumer protection and debt collection. He was won the respect of the Birmingham bar for his tenacity on behalf of the individuals and families who come to LSA for help.
In January, Jonathan reminded us why we value him so much. One of his clients was an elderly woman whose credit was being ruined by an old debt to a mortgage company until Jonathan asserted her rights and got the credit reporting agency to clean up her credit history. In another case, Jonathan assisted a widower who fell behind on his house payments by connecting him with a non-profit who kept him afloat until he could begin drawing additional Social Security benefits several months later. Jonathan also handled several contested collection matters and an eviction and was able to secure favorable outcomes for his clients in each of these cases. Even when Jonathan couldn't manage to save a home, he still managed to buy enough time for his client to vacate the property in a dignified manner and to settle the debt on more favorable terms.
What Jonathan Bedwell demonstrates is that sometime our best work is not in the courtroom but in the phone calls and negotiations that are crucial in consumer and housing law. He does not give up on the clients who are depending on him, which is one of the most valuable elements of being an LSA lawyer.
Congratulations Jonathan, and keep fighting!