Huntsville Office Welcomes Birmingham native to its Legal Staff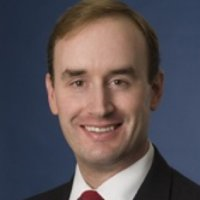 The Huntsville Office welcomed newest Staff Attorney Tom Phelps to its Legal Staff on Jan. 28.
A native of Birmingham, Phelps relocated to Huntsville in 2010. Phelps has practiced civil litigation for 12 years and has experience in insurance law, personal injury, business and contracts, domestic relations and general litigation among others.
Phelps attended The University of Alabama in 2003, majoring in Journalism and minoring in Economics and General Business Administration. He earned his J.D. from Birmingham's Cumberland School of Law in 2006.
With a passion for law, Phelps stated LSA offers a chance for growth.
"LSA provides me with an opportunity to enhance my civil litigation experience. I hope to carve out my niche and learn new areas of the law," Phelps said. "I want to learn about the issues that can help broaden the depth of my experience."
Prior to LSA, Phelps practiced with law firms in Birmingham and Huntsville, as well as in private practice. Through LSA, Phelps hopes to be a beacon of hope to individuals who do not have anywhere else to turn.
"LSA offers me a chance to do what I enjoy doing every day – practicing law and helping people," Phelps said. "I hope to learn more about the various needs that are present in our community [and] find creative ways to help the underserved population."
When not practicing, Phelps enjoys spending time with his wife and three children, fishing, playing golf and Alabama Football.