Hardest Hit Alabama Program Assists Unemployed Homeowners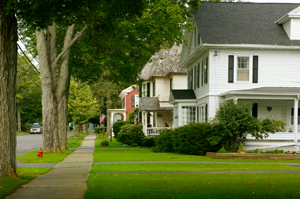 Legal Services Alabama is proud to announce a statewide partnership with the Alabama Housing Finance Authority to help unemployed and underemployed homeowners get the financial help they need to save their homes. The Hardest Hit Alabama program uses federal funds to help qualifying homeowners in the immediate aftermath of a job loss or a major reduction in pay by making their mortgage payments to the bank for them, in many cases for up to a year or more, while the homeowner seeks a new job.
Because the application for benefits is available exclusively online, many homeowners struggle to complete the process. LSA will now be able to help homeowners apply for help across the state thanks to the financial support available from AHFA. In particular, homeowners in rural counties with limited access to technology will now be able to meet with an LSA attorney with the tools and information needed to complete and submit an application on the spot.
Legal Services Alabama and a diverse coalition of partners, including the United Way of Central Alabama, HUD, housing counseling agencies, the steelworkers union, and the Alabama Civil Justice Foundation, partnered to help eligible homeowners receive this assistance.
Homeowners needing help applying for Hardest Hit Alabama benefits may apply for help by calling 1-866-456-4995 or visiting www.legalservicesalabama.org. As with all Legal Services Alabama programs, there is no charge to the client.