Advocate of the Month - May 2017
By Michael Forton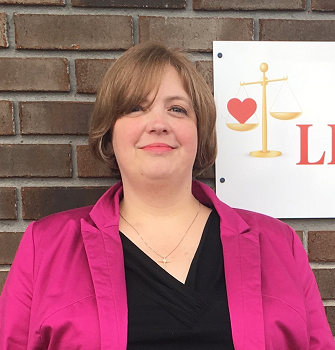 Our May 2017 Advocate of the Month is Pamela Jackson. Pam has worked in the Huntsville Office since June of 2009 and serves as the office's Lead Attorney. Pam has a well-deserved reputation as one of LSA's hardest working and most accomplished attorneys, and in May she demonstrated the difference a lawyer can make in the life of a low income person.
One of Pam's cases involved a client who was purchasing a mobile home. The seller/landlord had threatened to evict our client and to retake the home: that would have meant that our client would lose the value of all the money she had already paid toward the property. Pam filed several counter-claims on behalf of our client and ended up negotiating a major victory: our client was released from any unpaid rent she owed and $5,000.00 was returned to her as the value of her invested equity.
In another case, Pam represented a disabled young man who was facing collection actions involving a car loan. As we see all too often, the loan was a subprime, high interest rate loan by a financing corporation that targets low income people who likely won't be able to keep up payments. When these loans end being defaulted, as happened to our client, the vehicles are repossessed and the borrower is still sued for missed payments. Pam represented this client and put up enough of a fight that the company that financed the car actually gave up and dropped their claims.
Pam also represented a tenant whose utilities were turned off by her landlord, in violation of Alabama law, when she got behind on her rent. After one phone call from Pam made it clear that this tenant had a lawyer fighting for his rights, the landlord got the lights and water turned back on: people who owe money still deserve the dignity of being able to use the bathroom and not sitting in the dark.
Pam helped two clients threatened with unfair evictions by their landlords get those evictions dismissed. She got two garnishments dismissed, and fought another, where the income taken out of the check had actually been improperly calculated: the result was that the garnishment was stopped and the debt was treated as paid in full.
In May, Pam illustrated exactly what it means to go to bat for people whose causes seem lost, and how to win against the odds.  Congratulations, Pam, for giving your clients a champion.
Michael Forton is our Director of Advocacy.