Advocate of the Month April 2018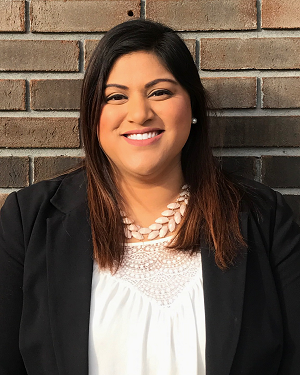 Our April 2018 Advocate of the Month is Farah Majid. Farah joined LSA in August 2012. Majid's specialty practice areas include: consumer, housing, and bankruptcy cases. Majid was selected as LSA's Advocate of the Year in 2014, and became the organization's Consumer Lead Attorney in November 2015. As LSA's Consumer Lead Attorney, Majid's primary focus has been enforcing low-income consumers' constitutional rights to protect their wages from garnishment. Majid, who began her career in LSA's Mobile Office, has taught CLE's to LSA attorneys, Volunteer Lawyer Programs, and private attorneys from across the state. A graduate of The University of Alabama's School of Law (2011) and a member of LSA's High Impact team, Majid currently works in the Huntsville Office.
Among other people Farah helped in April, was a single mother whose income was the sole source of support for her family. When the client came to LSA with a garnishment, Farah helped her file a Claim of Exemption to protect her wages. After losing in District Court, Farah appealed and eventually was able to protect the client's entire paycheck after winning in the Circuit Court. Afterward, Farah pursued the debt collector until they returned all of the money taken in the case.
In one case, Farah helped a mother of a disabled child when a debt collector tried to seize a bank account holding her child's social security funds. By attacking the garnishment in court, Farah was able to make sure that a needy child would have access to the money he needed for disability-related expenses.
In another case, Farah helped an elderly and disabled client, who was threatened with losing her public housing when her rent was raised 1,000 percent. In that case, after Farah appeared and investigated, she learned that public housing was trying to impute income to the client's caretaker. Farah resolved the case by showing the landlord that the income was not being received, and also that a disabled tenant is not responsible for the income of their caretaker.
Farah also helped two clients facing eviction and the loss of their housing subsidy to move in a way that preserved the subsidy so they could continue to have stable housing.
In a series of garnishment cases, Farah was able to help four more clients preserve their income and help them provide for their families.
In one final case, Farah helped a client who was pursued for a balance after her automobile was repossessed. After Farah appeared in court, the debt collector agreed that the client did not owe the money and the case was dismissed by agreement.
This month and every month, we here at LSA are very proud of the work done by Farah and the Huntsville Office. Way to go Farah!
Michael Forton, Director of Advocacy