Director of Advocacy - Michael Forton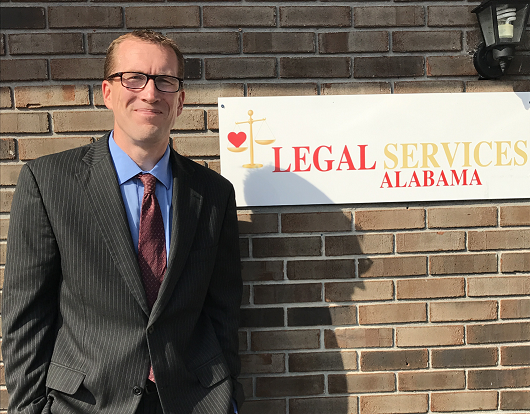 Michael Lee Forton has served as Director of Advocacy for Legal Services Alabama (LSA) since 2016. Prior to his appointment, Mr. Forton served as Managing Attorney of the Huntsville Office for six years. Forton has represented clients in a wide range of cases including: housing, consumer, domestic and appellate issues in both state and federal courts. He was named Legal Services Alabama Advocate of the Year in 2008. Prior to joining LSA, Forton served as Staff Attorney with Florida Rural Legal Services and has clerked with the Alabama Disabilities Advocacy Program (ADAP). Forton received a B.A., with honors, from Michigan State University in East Lansing, and a J.D. from The University of Alabama School of Law, where he was in the Bench and Bar Legal Honor Society. Forton also serves on the Board of Directors for the Public Interest Advisory Board at The University of Alabama.
To learn more about Mr. Forton, please click the following link:  The University of Alabama.